Team-MatchEDU
Good Teamwork can be learned
Teamwork is at the heart of the modern work place. Solving complex problems, responding to unexpected change and developing innovative products and solutions requires multiple skills that can only be brought together in a team. Employers realize that teamwork is important and the ability to work well in a team is a top skill they seek in graduates. Therefore, it is important that students learn to function in a team environment and acquire strong interpersonal skills to be ready when they enter the workforce.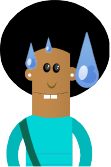 Issues with Teamwork at University
Teamwork at University often suffers from a range of problems including anxiety from high-performing students, frustration from less integrated students, high team homogeneity (friends work together), failing teams, unfair teams, little actual team learning and academic under-performance.
Good TeamWork can be learned
Effective teams know how to coordinate, manage conflict and ensure that each team member is responsible and accountable. Good teamwork requires skills in time management, planning and goal setting, decision making, communication skills, as well as the ability to analyse and evaluate team performance. Good teamwork harvests multiple perspectives. Good teamwork and learning in teams does not happen by itself! Good teamwork can be learned.
Improving Teamwork with Team-Match
Team-Match is a comprehensive, easy-to-use solution that helps students acquire valuable teamworking skills, helps student teams understand how to work together effectively, and helps lecturers create better performing teams in the classroom with innovative matchmaking technology.

Teamwork and employability skills.
Each student receives an interactive Personality Report that includes advice and guidance on what constitutes effective team work, how to be a constructive team member, and how to personally contribute to the success of the team.

Team Reports
Interactive, dynamically created Team Reports allow students to quickly analyse their team's strenghts and weaknesses. They speed up working together and provide practical advice on how to work better together as a team.

Create fair, balanced teams
Team-Match's revolutionary match-making technology sorts students into balanced teams based on cognitive styles. Team-Match fuses insights from occupational psychology with the capabilities of high-end datamining and matchmaking technology. Team-Match teams are fairer and more inclusive, they show improved team learning and higher academic performance.
Carefully designed, rigorously developed
Team-Match is a carefully crafted application. The core of the software has been developed by academics who are passionate about teaching and the student experience. Our psychometric tests have been validated, and our data models are updated regularly. Finally, we have spent considerable time developing the user interface, to make sure the application is easy-to-use and appealing.
Get your own Institutional Portal

Team-Match comes with advanced portal functionality, so you can get your own branded Team-Match portal for your institution.
Request trial